The NFL Season Comes to an End
Hang on for a minute...we're trying to find some more stories you might like.
On February 4, 2018 at US Bank Stadium in Minneapolis, the defending champions of the NFL, the New England Patriots, were beaten by the Philadelphia Eagles in the Super bowl.
The Eagles kept the lead most of the game, surprising some people after the back and forth and overtime battle of last year's Super bowl. In the end of that game, the Patriots beat the Atlanta Falcons 34-28 with a touchdown during overtime.
The last time the Eagles went to the Super bowl in the 39th Super bowl; they went up against the Patriots. The Patriots ended up winning that game with Tom Brady at Quarterback. Tom Brady has won 5 Super bowls and has been to 8.
Cris Collinsworth, who has been a broadcaster since 1990 on NBC on the NFl, was accused of being pro-Patriot during the game this year. According to cbssports, "A large number of them (Eagles fans) are so mad, in fact, they have gone to Change.org and started signing a petition they hope will get the "most biased and horrible commentator ever" (!) disciplined by NBC for his "constant fawning over Tom Brady and the Patriots." On the other hand, Joshua Patapoff, an 8th grade Dana Middle School student says, "I did not notice bias in the commentators." Either way, this didn't change the results of the game.
Nick Foles was the backup quarterback before the starting quarterback Carson Wentz had a knee injury. Many thought the Eagles would have no chance without their MVP quarterback. A Washington Post headline said,"The Eagles just lost Carson Wentz, and their shot at the Super Bowl," and a New York Daily News Headline said "Eagles' Super Bowl dreams are over."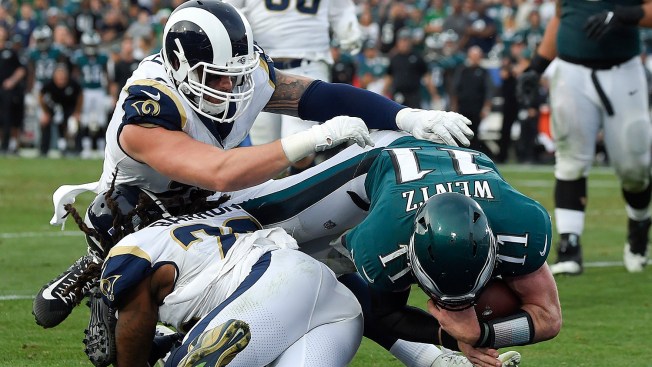 Instead, the backup quarterback took up the role in the Super bowl and received Super bowl MVP award. He threw 373 yards worth of passes including 3 touchdown passes. He also received a touchdown pass in a trick play, while Brady was unable to do the same in a similar play. Foles was the first to ever recieve a touchdown pass in the Super bowl. Joshua also says, "I think everyone played good except for Brady."
Other records broken in the game included most first down passes, total passing yards, and total yards between both teams in a Super bowl. Brady broke records for most total passing yards in the Super bowl, most points scored by a losing team in the Super bowl, most career touchdown passes in the Super bowl, and most Super bowl appearances by a quarterback.
Even with Brady's talent, the Patriots were unable to secure another Super bowl win. The NFL season is over, and the Eagles are victorious, but there is always next year!