Marvel Releases Another Movie: Black Panther
Marvel has another massive release!
Hang on for a minute...we're trying to find some more stories you might like.
If you asked someone what their favorite movie made by Marvel Movies, they might say Avengers: Age of Ultron, or there's a possibility they may answer with Captain America: Civil War. But this month, Marvel lovers are starting to change their opinions on that. Why? As of February 16, 2018, Marvel Studios released their new movie, directed by Ryan Coogler, starring Chadwick Boseman as the main character: Black Panther.
For a decade, Marvel has been releasing movies on many of their comics' characters. Some include Captain America, Iron Man, The Avengers, and more. But after those big hits, a new kind of Marvel movie was released. The Black Panther is one of the biggest hits of its time, having a rating over 90%.
These movies that are released by Marvel have often been based off of more popular characters, and will show many place seen before. But Black Panther is different. Instead of having a cast with many Caucasian (white) actors, this movie has a full African-American cast, save Martin Freeman (Everett K. Ross) and Andy Serkis (Klaw).
Almost the whole movie takes place within the futuristic city of Wakanda, which takes place in Africa. Even though it takes place in the modern era, it still gives a representation of the past, and the imbalances of power.
Like all other Marvel Movies, the characters in the movie are based off of the ones in the comics. Black Panther, played by Chadwick Boseman, was created by the famous Stan Lee (also in the movie) on October 15, 1966. Black Panther is a known superhero who has the identity of T'Challa. Before his father died, T'Chaka, played by John Kani, he was the prince of a hidden society in Africa called Wakanda, technologically advanced compared to the outside world. As Black Panther, he has enhanced powers from consuming a special herb, boosting his mastery of unarmed combat. In combat, her wears a suit made of a mystery metal called vibranium.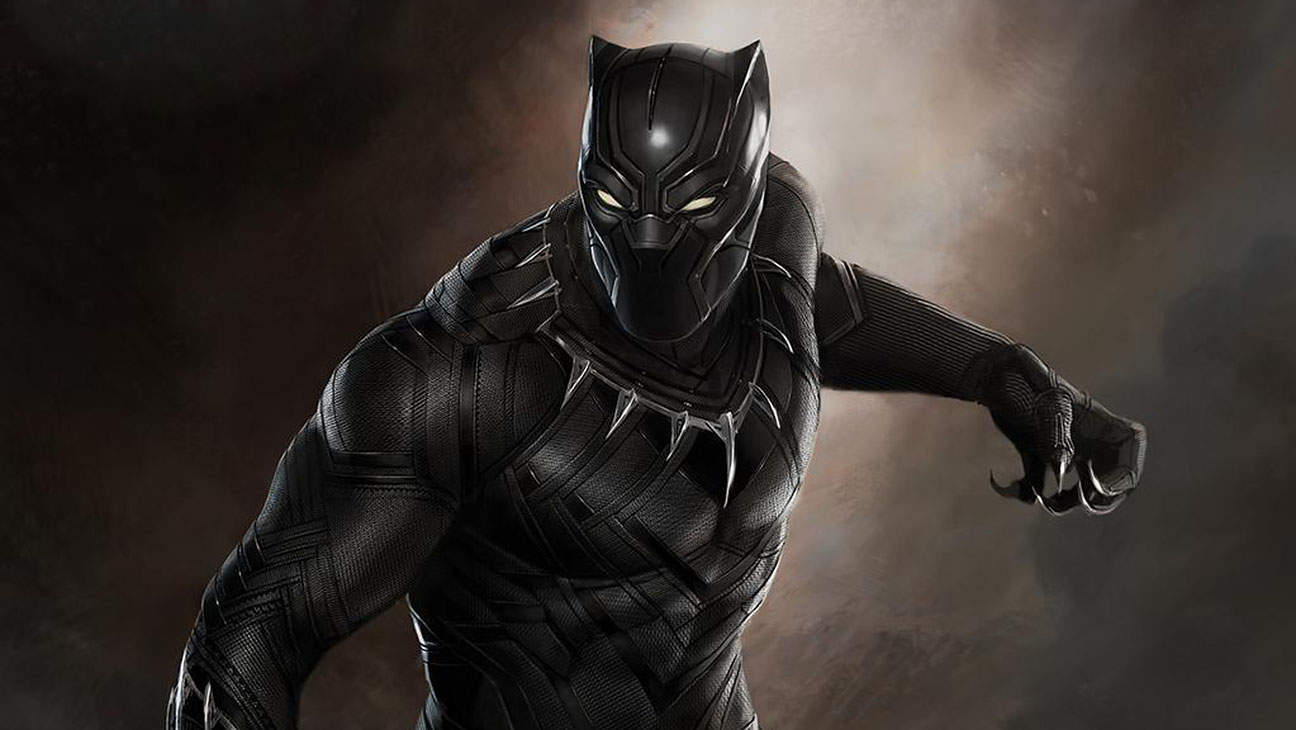 How can you have a good story without a plot? Well, that's one reason why Black Panther is such a great movie! For T'Challa, leading a kingdom is already difficult enough, but with a criminal running around with vibranium, and a challenger to the throne, leading is going to be hard for him. With Andy Serkis as Klaw, T'Challa must hunt down Klaw to avenge his people. But as the hunt brings him closer to Klaw, he finds himself conflicted with a complication to the throne.
Before the movie, T'Challa's father, king of Wakanda, was killed in a UN meeting (as seen in Captain America: Civil War), and was thus crowned the new leader. Returning, he was immediately crowned king through a sacred process. But shortly after he returns, he runs into several problems. Knocked off his throne by challenger Erik Killmonger (Michael B. Jordan), he must find a way to get back, and return the peace of Wakanda.
Even before the movie was released, critics loved it! Then afterwards, the movie exploded, and has already made several hundred million dollars. The movie shows the balancing in this world of power. Even if you don't like superhero movies, you might like to watch Black Panther.