The Real Reason Why Brandin Cooks Shoots His Arrows
Anthony Sereno, Staff Writer
November 15, 2018
Brandin Cooks was born September 25th, 1993. He went to college at Oregon State and was drafted by the New Orleans Saints in 2014, was traded to the New England Patriots in 2017, then he was traded away again to the Los Angeles Rams in 2018. He has 31 career touchdowns which is including 30 receiving and 1 rushing.
Speaking of touchdowns, Brandin Cooks does a special celebration every time he does scores a touchdown. What he did at first was that he pretended to shoot a bow and arrow into the crowd.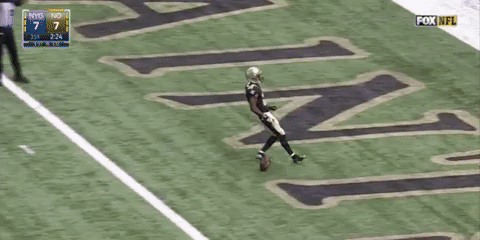 Once he started doing this, the NFL banned it because they said it was too violent. Mr. Salceda, a 7th grade math teacher here at Dana Middle School was asked what he thought of the NFL banning the celebration, he stated,"I don't agree with it because it's not like people are going around hunting people with bow and arrows. If he was shooting a gun or sniping someone, that would be different. Especially because it is from the bible, and it means no harm, they definitely should not have banned it." After the NFL banned the bow and arrow, he started taking two pretend arrows from his back and then he sticks both of them into the ground at the same time.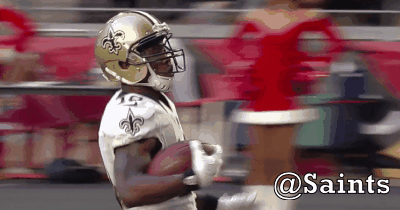 As Mr. Salceda said, he does this celebration because of this favorite bible verse from the bible. This Bible verse is Psalms 144:6. The verse reads,'Send forth lightning and scatter the enemy; shoot your arrows and scatter them.' Brandin Cooks said,"It's just one of those things that my faith is the biggest part of my life and I feel like the reason why I am where I am today with the gifts that I have." He also said,"So it's just another way to be able to glorify God rather than just pointing to the sky (after a touchdown). Just bringing a unique way, so my hope is when fans see me, they see God in me. That's the biggest part of it all." As you can see, Brandin Cooks faith is a huge part of his life and many of his fans are his fans because of this reason.
After all of it, the NFL banning his first celebration, all the haters, Brandin Cooks never stopped believing what he believes in and that is a great lesson that many people need to learn which is to never quit on what you believe in.