History of Blackface
Hang on for a minute...we're trying to find some more stories you might like.
It is important for every American to understand why blackface, the offensive and racist "show" made back in the 1830's, is offensive and what it truly is. Blackface has resurfaced once again and needs to be put to an end.
The "shows" were first performed in the 1830's and were called "The Minstrel Show". It was performed by white performers with blackened faces. The blackened face were made with either shoe polish or burnt cork. They wore old and torn clothing to imitate and mimic enslaved African Americans. They would impersonate black people's looks, dances, language, and character.
The performances and performers characterized black people as lazy, ignorant, hypersexual, cowardly, and prone to thievery. The "Father of Minstrelsy" (Thomas Dartmouth Rice) developed the first popular blackface character named "Jim Crow". Thomas D. Rice impersonated a black man he had seen singing and dancing in the street.
In the year of 1845, the popularity of the minstrel had become so much there were songs, sheet music, make up, costumes, and lots of new stereotypes.  
Blackface performances became popular by the end of the civil war. Some popular actors, including: Shirley Temple, Judy Garland and Mickey Rooney, would participate in blackface. They made blackface (the racial parody, and stereotypes) a family amusement.
8th grader Jasmine Narez commented, "It's scary, why is that a thing? Don't do it."
Blackface had resurfaced in modern day America. Some examples of blackface that still exist are: Gucci, Kim Kardashian, and Ariana Grande.
Gucci had to apologize after creating a turtleneck sweater that pulls up over the face with a cutout of exaggerated lips around the mouth. The sweater looks like nothing other then blackface. Gucci and other clothing brands that have done this, are claiming their designs were unintentional.
Ariana Grande has been accused of using blackface (and a "blaccent"), because of the very big difference in skin tones from 2010 to 2019. Some people felt that the claims were a bit of a reach.
In June of 2017, Kim Kardashian West released a contour and highlights kit (make up) and got accused of using black face. She defended herself saying "The photos ended up being a little bit darker than I was. There were some people online saying I was doing blackface and the photos were inappropriate." [Kim] "…fully understood what people were saying…" and adjusted the photos and replaced them on her social media posts.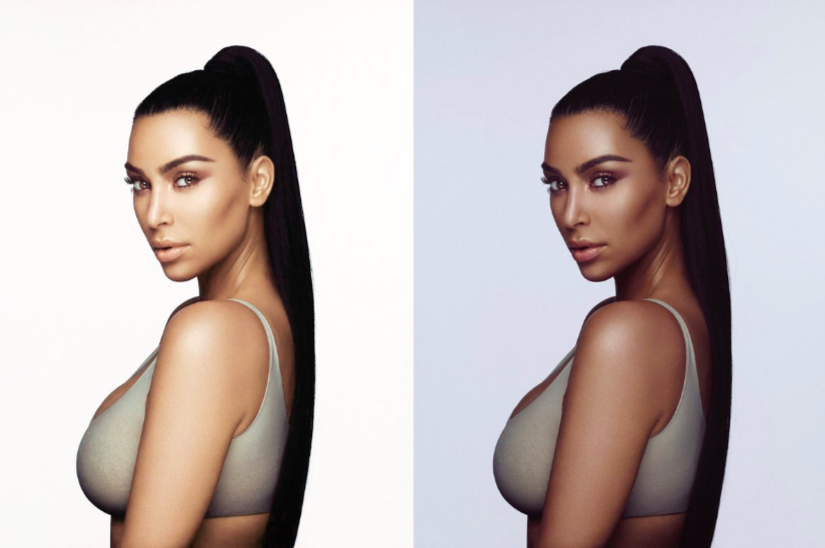 Virginia Gov. Ralph Northam wore blackface at a party as an undergraduate college student (1984).
It is shown in a medical school yearbook. Though you can not see who he is, Northam has confessed to doing so. This racist and offensive photo is forcing us to confront the fact that racism is still alive and well in America. This is still a problem, an issue, and it hasn't gone away. Blackface should be put to a stop and not be brought back.